Lightswitch Video & Real Estate
More Video, More Places, Less Hassle - In all 50 states
Whether you're looking for beautiful aerial footage of a luxury home or apartments, a walkthrough of your newest model home, or a 3D floor plan to preview your latest project - we're your team.
We're not an agency, we're the team agencies rely on to get things done.
With Lightswitch, your creative team can scale production capabilities, bandwidth and geographic coverage as your needs change and your business's needs evolve. You have the brand and vision, our producers have the resources to get the job done -- whether the job is in one city or one hundred. We partner directly with your creative team to determine scope and drive the production process.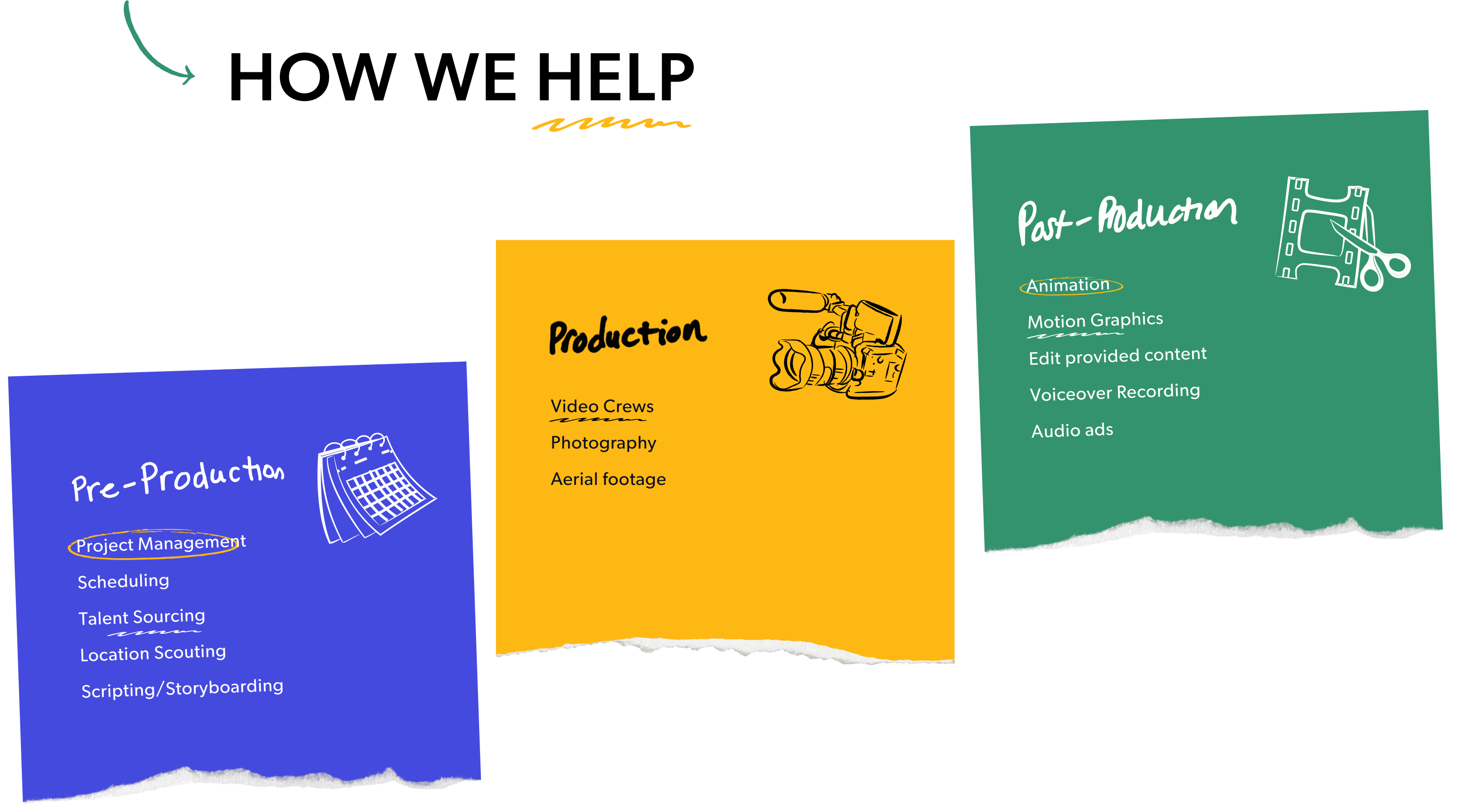 Our producers then hire crews, hire talent, coordinate post-production, transcribe, translate, review revisions, and deliver beautiful pieces. At the end of the day, we hope to be an extension of your team – your favorite tool in your creative toolbox
Our partners rely on us for:
Videography & Crews
Post-Production
Motion Graphics & Animation
3D Floor Plans
Aerial Flyovers
High Volume Project Management
Case Studies
Social Video Content
Video Content Marketing
We would love to work with you on your next project - reach out for a free consultation anytime.
Neighborhoods of New Orleans
Lightswitch partnered with The New Orleans Advocate to give a brief tour of the historical architectural types and styles both in and around New Orleans, LA. for their 2021 Mardi Gras for All Y'all program.
We've produced dozens of videos showcasing the various sights and architecture of New Orleans, from the grand mansions from the late 19th and 20th centuries, to the Fairgrounds, to the oldest continually operating street car line in the world -- and just about everything in between.

The Whitman II - Meritage Homes
Meritage Homes is a real estate development company that constructs a variety of single-family detached homes all across the United States.

Lightswitch partnered with Meritage Homes to showcase dozens of their model homes includingThe Whitman II. This informative video concisely highlights the home features such as energy-efficient lighting, the walk-in closet, and variety of bedrooms available with each model.

Stanley Martin Homes
Lightswitch worked with Stanley Martin Homes to showcase not only the features of the houses that they build, but the advantages of the community that the homes were built in, as well. Although this video is tailored towards a specific area, Stanley Martin Homes builds all over the country!
While the value add of the homes themselves include a waterfront lifestyle, lowcountry living, open floor plans with a variety of options, and a community dock, other advantages such as the family focused community parks and trails, top-rated school district, and nearby entertainment are also highlighted through various clips footage.
Waterton
Element Deer Valley by Waterton is an apartment complex in Phoenix, AZ. Waterton partnered with Lightswitch to showcase their luxury apartments and the additional amenities offered to residents.

Waterton needs to show high class living on their website, youtube, and social platforms. We helped them take their videos and shape them for every channel.

Pulte
Stunning aerial footage, timelapses, and camera pans not only keep the video visually captivating for viewers, but also spotlight all of the wonderful amenities that Pulte Homes makes available in their buildings and communities. From rock climbing walls to playgrounds, and basketball courts to poolside views, these Arizona home communities have a lot to offer to residents.
We worked with Pulte homes to tease their communities prior to them being built in what we call "Coming soon" videos.
Randolph Office Center
The Randolph Office Center is a state of the art business center located in downtown Chicago, IL. Lightswitch used a variety of different types of footage, including aerial footage and 3D designs to showcase the soon-to-be-completed building features, such as the rooftop patio. Other highlights include the customization of the offices, the fitness center, and the neighborhood the office center in located in.
Footage of the surrounding area, such as other businesses, entertainment, and restaurants, and nearby hotels were included to emphasize the advantage of the location of the building, in addition to what the business center itself has to offer.